Donations & Support
IMPL. PROJECT is a 501(C)(3) nonprofit, non-governmental organization working in the fields of international development, stabilization, and humanitarian aid. Our reach spans the globe, with meaningful projects across eleven countries, but none of this would be possible without your support.
Our pledge to our donors is to use gifts wisely and for the purpose intended. Your support allows us to collect the data that enables communities around the world to strengthen their resilience as independently as possible.
If you'd like to support IMPL. PROJECT, there are a number of ways that you can help us achieve our goal of creating more stable, sustainable, and resilient communities around the world. Regardless of how you want to help, thank you for your generosity and your interest.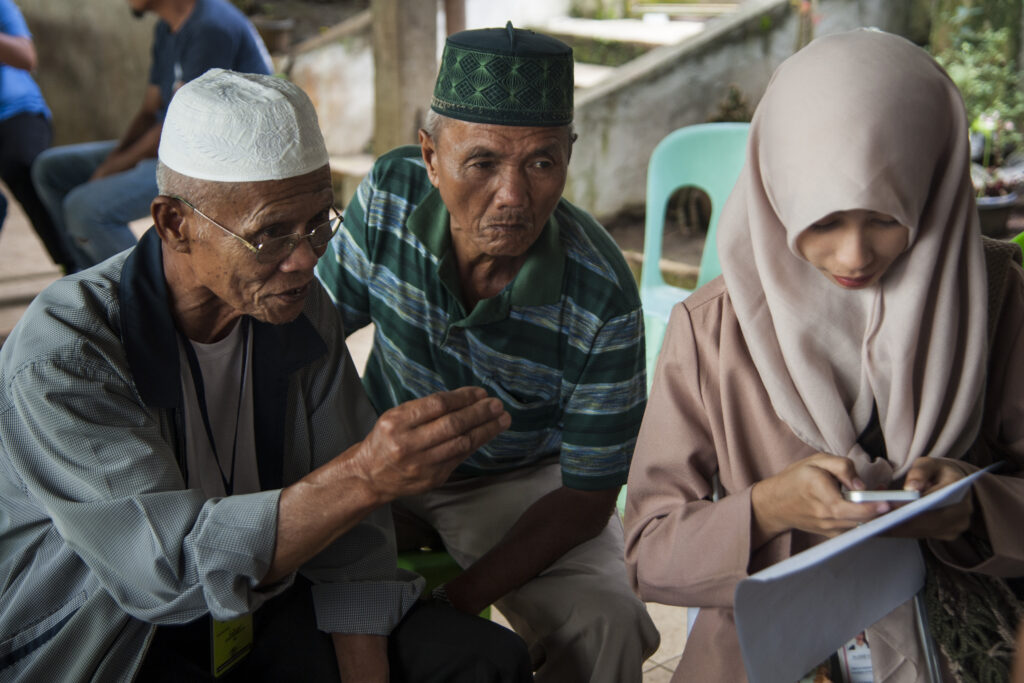 Donate to IMPL. PROJECT
If you have the means, please support IMPL. PROJECT and our mission financially. Your contributions go directly towards supporting the work of our field teams and projects around the world. Your donations are tax deductible.
IMPL. PROJECT welcomes queries from donors seeking an outsized impact. If this is you, or you wish to donate at a higher level, please email us at contact@implproject.org.
Other Ways to Give
Interested in joining our mission of helping communities all over the world become more independent, safe, and resilient? Here are some ways you can lend your support to our mission.
Donate by Stock, Wire or IRA
As an alternative to a cash donation and to receive increased tax benefits, consider gifting IMPL. PROJECT with a share of appreciated stock, securities, or mutual fund shares. 
IMPL. PROJECT also accepts donations through wire transfers and the use of the IRA charitable rollover to make a tax-free gift to IMPL. PROJECT. 
Email contact@implproject.org if you would like to make a gift of stock or through a wire transfer.
Fundraise
Ask people to donate to IMPL. PROJECT for your birthday, host a fundraising event, create a social media fundraiser or online fundraising page, or arrange for an IMPL. PROJECT leader to come share our mission at your workplace or event. If you set it up, we'll be there!
Corporate Matching
If your company's values resonate and align with ours, consider starting a corporate matching program in which your company offers to match any donation an employee makes to IMPL. PROJECT during a specified period of time.
Many employers sponsor matching gift programs and will match any charitable contributions made by their employees. To find out if your company has a matching gift policy, please enter your employer's name below.
If your company offers a matching gift, please fill out the company form and send it to: contact@implproject.org. Please feel free to reach out to us for assistance.
Planned Giving & Endowed Gifts
If IMPL. PROJECT's vision resonates with you, consider including us in your estate or living trust plans, so that our mission can continue in earnest for generations to come. 
Already included us in your estate plan? Let us know: contact@implproject.org. 
Donations in honor or in memory of friends and loved ones also make excellent holiday, birthday, or anniversary gifts. 
Contact us at contact@implproject.org for more information, assistance, and acknowledgement.
Donate Your Time
We are always looking for people with expertise, experiences, skillsets, and drive to support IMPL. PROJECT. If you are interested in volunteering, interning, or collaborating with IMPL. PROJECT contact us at contact@implproject.org. 
Work With Us
If you're a hardworking individual with a passion for helping others – or if you know someone who is – consider joining our team! You'll have a real hand in implementing community solutions and programming that can leave a lasting impact in the lives of people in underserved communities for generations.
If you work for an organization and find that our mission resonates with your values, consider partnering with us! 
We are ready to work with partners on their programs or within a larger consortium, bringing our expertise in data collection, research and analysis, philanthropy, MERL project support, and community programming to bear.
Contact us and let's talk about it: recruitment@implproject.org. 
Spread the Word
Tell your friends about what we're doing and why it's important. Spread the word online by sharing our posts and following us on Instagram, Facebook, Twitter, and LinkedIn. Subscribe to our newsletter to stay up-to-date on the latest from IMPL. PROJECT.
If you've got something to say about international development or how our mission resonates with you, write an op-ed or get an article published!