Our Approach
IMPL. PROJECT is an international data collection agency. Our data team works with our partners in the field to collect and analyze data, assessing the root causes of issues that plague communities around the globe. We then use that data to facilitate community-driven, targeted programming to enhance development.
True to our name, effective implementation and execution are at the core of all operations – hence, IMPL. PROJECT.
Unlike many data collection agencies out there, IMPL. PROJECT is committed to seeing development through to completion. We are with you every step of the way as we turn data into comprehensive development projects, providing tangible progress for these communities.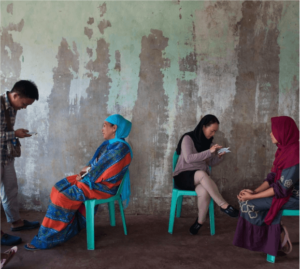 Our History
IMPL. PROJECT was founded by Justin Richmond in 2015. Before IMPL. PROJECT, Justin served as an Army special operations team leader and a field adviser for the United States Agency for International Development (USAID).
After multiple military tours in Afghanistan and the Philippines where colleagues were lost due to preventable mistakes in misguided operations, Justin knew he needed to change the way international assistance was delivered by those with the tools to help.
The idea for IMPL. PROJECT was based on the idea that before you help a community, you need to understand it. Development projects around the world have failed to produce positive outcomes because they didn't have authentic community-level data. If obtained accurately, this data can be used to create projects that actually make a difference in people's lives. We want to gather data accurately and make it as accessible as possible so we can continue to help communities around the world.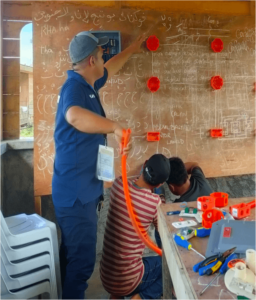 A Data Collection Agency
IMPL. PROJECT is a 501(c)3 non-profit, non-governmental organization (NGO) headquartered in Rosslyn, Virginia. Our diverse team brings together professional expertise from the fields of diplomacy, international development, foreign policy, and technology.
Our unique, data-driven methods are designed to directly address the institutional and organizational barriers that prevent sustainable, positive outcomes for communities and programs across the international development spectrum.
We believe strongly in our core values: Transparency, Humility, Curiosity, Collaboration, and Iteration. Using these values as our foundation, we use powerful technological solutions to create systematic, integrated, cross-sectoral international development and stability programming for a wide range of clients, donors, and stakeholders.
Our primary goal is to collect and use precise local data to create more effective programs for underserved communities with measurable and sustainable outcomes.