Austin Sanders was the Philippines team lead for impl. project. Before working with impl. project, Austin served in the U.S. Army as an Infantry Officer, where he deployed to Afghanistan twice with the 75th Ranger Regiment. Austin is pursuing a Masters in Information and Data Science from the UC Berkeley School of Information.
Starting work with impl. project opened my eyes to new perspectives on conflict and the importance of conflict prevention. I initially learned from my experience as an Infantry Officer with the 75th Ranger Regiment, that engagement with armed, non-state actors, presents a challenge that the international community struggles to solve. Working with impl. project, I learned that preventing young boys from joining violent extremist organizations (VEOs) starts with community development and not military offensive operations. 
The Bangsamoro people, a Muslim Minority residing in the Southern Philippines, have long resisted external control of their territory. They have fought against Spanish, American, Japanese, and Philippine rule for the last four centuries. At their core, they have always wanted an autonomous territory. After more than 40 years of constant conflict between the Moro Islamic Liberation Front (MILF) and the Philippine Government, a peace deal in 2014 granted the Moro tribes the Bangsamoro Autonomous Region of Muslim Mindanao (BARMM). While the agreement was mostly successful, struggles still linger with communities feeling forgotten and abandoned by the BARMM. Parts of the MILF maintain their fighting task forces and weapons fearing the peace deal will fall apart. 
Leaders want to preserve their fighting capabilities because of scars from decades spent fighting with the government. Simultaneously, violent extremists attempt to capitalize on this delicate situation by preying on impoverished communities vulnerable to violent radicalization.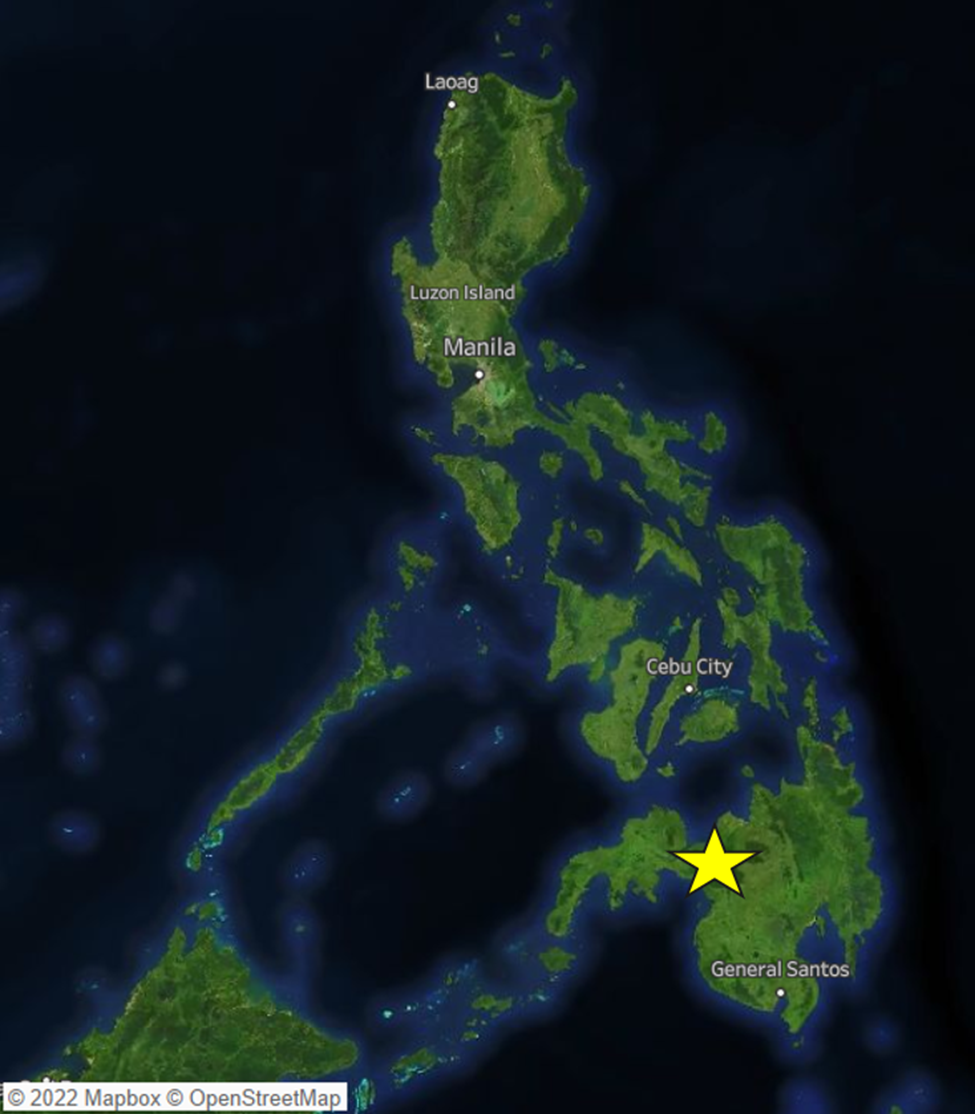 In 2015, impl. project began creating data-driven, community-led solutions for areas vulnerable to Islamic State-affiliated groups in Mindanao. The impl. project Philippines Mindanao team consists of Meranaos; a local tribe familiar with the struggles of the Lanao region, and works in areas untouched by most NGOs. Impl. project goes into these communities and conducts thousands of in-person surveys to understand the root causes of problems threatening stability and resiliency. 
The team meets with key leaders from each barangay (a Philippine village), and conducts focus group discussions and site assessments around the quantitative survey data. The impl. project team creates a plan to strengthen the communities and limit the impact of local conflict and poverty through data-based, targeted programming design. Programming solutions have included skills training for out-of-school youth (OSY), education assistance, infrastructure projects, access to potable water, food subsidies, and medicine distributions. 
Local leaders take ownership of the programming plans and implement projects to assist the communities and decrease the influence of the Islamic State in these areas. The Moro people do not need military pressure to sustain peace. They need access to sustainable livelihoods and basic human necessities.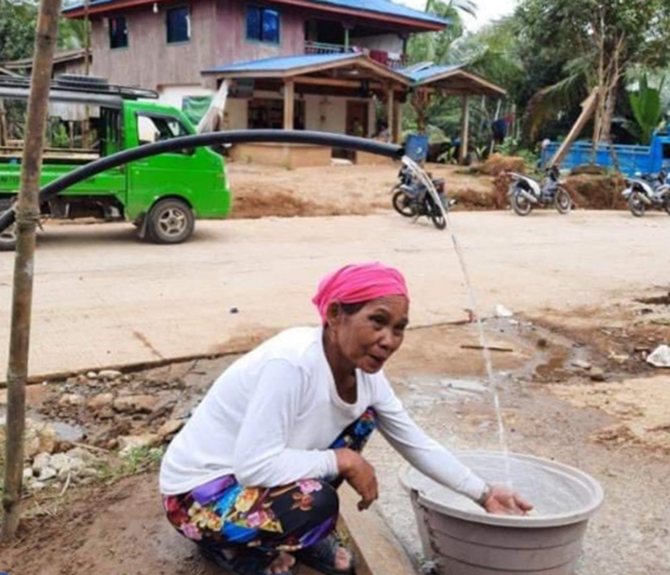 After the formation of the BARMM, Abu Sayyaf Group (ASG), the Maute Group (a MILF faction from Butig, Lanao del Sur), and other radicalized militias pledged allegiance to the Islamic State. In 2017, the Maute Group partnered with ASG to capture Marawi City, Lanao del Sur. The Armed Forces of the Philippines (AFP) bombarded the city for five months until they crippled the Islamic State fighters. The remnants of which were forced back into the jungle regions of the BARMM. A quick overview does not do justice to the complex dynamics in Mindanao; however, these examples highlight the challenge the Philippine Government faces in preventing the spread of violent extremism within the southern region of the country. The AFP wants to maintain peace with the MILF, while keeping pressure on Dawlah Islamiyah (DI) (the most recent nomenclature for the Islamic State in Mindanao). As in most insurgencies, the lines are often blurred between MILF and DI fighters. This is where civil society can bridge the gap between the Philippine Government and disgruntled members of the BARMM to develop communities resilient to conflict, poverty, and violence.
In April 2022, I had the opportunity to observe the impl. project Philippines Mindanao team conduct data mapping in Pualas & Madamba, Lanao del Sur, areas the AFP identified as vulnerable to DI recruitment. We met with AFP Civil-Military Operations (CMO) leaders in Marawi City who expressed a desire to help improve relations with the MILF, but lacked the capacity and ability to access the areas. With impl. project's local team and connections, we were able to conduct more than 1,500 face-to-face surveys, two focus group discussions, and two key informant interviews where we heard about challenges directly from community members. 
Madamba barangay has one primary school without a government-accredited teacher, and the nearest secondary school is more than two miles away. The barangay's high school graduation rate is 3%, producing a high number of OSYs (the primary target population for DI recruitment). The impl. project team asked what the OSYs do daily, and the response was, "some farm with their fathers, and some do nothing." 
A renowned Maranao quote, "So pamikiran a di matetembang na kalamalama a shaitan", translates to, "An idle mind is a playground of a devil." The Madamba community needs to keep young boys in school and on track to gain tangible skills to provide for their families. The impl. project Philippines team partnered with the AFP CMO team to provide 300 notebooks, 300 pens, and boxes of chalk for their classrooms. Additionally, we are contracting two alternative learning system (ALS) teachers to provide essential support to the community. This educational and livelihood assistance will decrease the opportunities for resistance groups to take advantage of these youth.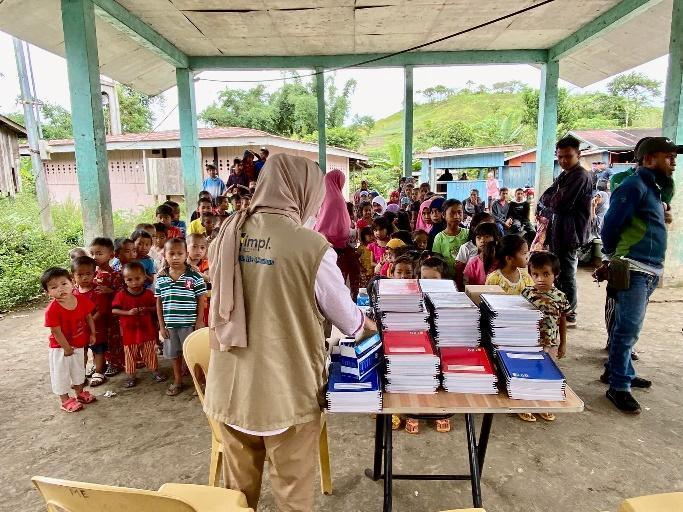 In Pualas, a MILF camp is still active, with armed fighters patrolling the gates at all hours of the day. I sat among their .50 caliber machine gun and mortar tubes as we met with the 126th Northwest Mindanao Front MILF deputy commander. He expressed concern for his community's ability to survive without additional assistance. The need for food far outpaced their ability to provide fish or harvest crops for their community. 
Another Maranao quote, "Da Bali tano ko kalilintad o phatay tano sa kaor" translates to "We have no use for peace if we die of starvation." The 8-year-old peace deal only works if the BARMM can provide the necessary resources to the region that it is supposed to support. This presents an obvious opportunity for civil society to fill the gap and provide the critical assistance needed to maintain peace with the MILF community in Pualas. The impl. project Philippines team distributed five sacks of fish feed for the community fish farm to improve the community's food supply. We will also provide fish fingerlings and additional fish feed to help create a sustainable source of nutrition.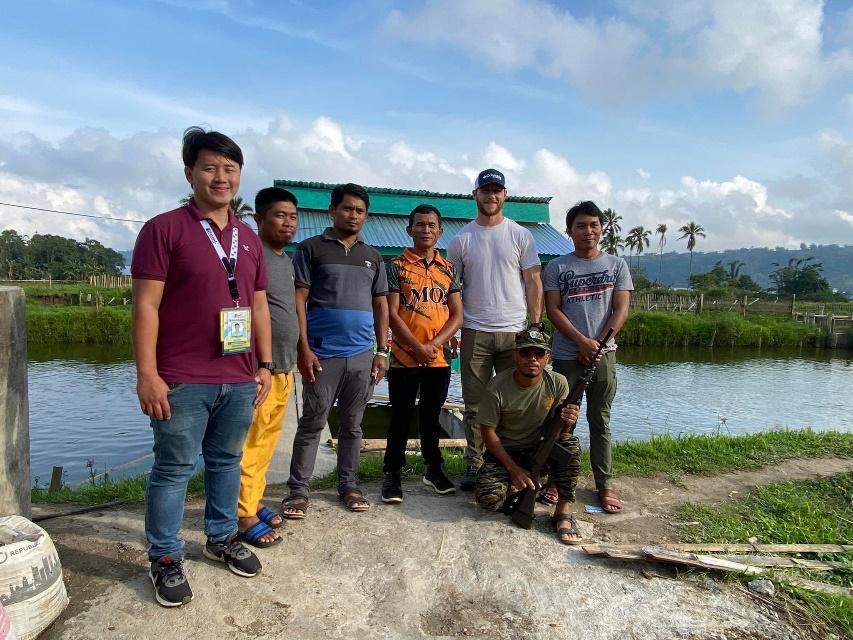 This model of community-led intervention has proven successful in multiple other communities across central and western Mindanao. In 2015, impl. project learned that young boys in Barira, Maguindanao, were forced out of schools to help their fathers farm because the community lacked the necessary farming infrastructure to prevent crop rot, necessitating a swift, labor-intensive harvest and sale of their produce. Impl. project organized the farmers into a cooperative and provided the capital for a solar dryer and a storehouse, allowing young boys to return to school. Community revenue went up 248%, and the number of boys attending high school increased by 68% over the next two years. This newfound community cohesion demonstrated further success when the community banded together against an Islamic State threat in late 2016 and denied the terrorist group a safe haven in their community. 
In 2018, impl. project helped create a construction cooperative in Piagapo, Lanao del Norte. Impl. project was able to help train OSYs in basic construction, electrical wiring, masonry, and other important trade skills. As a result, the community has grown increasingly resilient to DI, with affiliated fighters continuing to surrender in 2022. In 2020, impl. project again conducted similar skills training for 105 OSYs in Butig, Lanao del Sur (the home of the Maute Group), to assist in the Marawi City reconstruction efforts. Graduates formed their own cooperative focus on agriculture sustainability, and the Butig community has shown resilience to extremist activity since the 2017 Marawi Siege.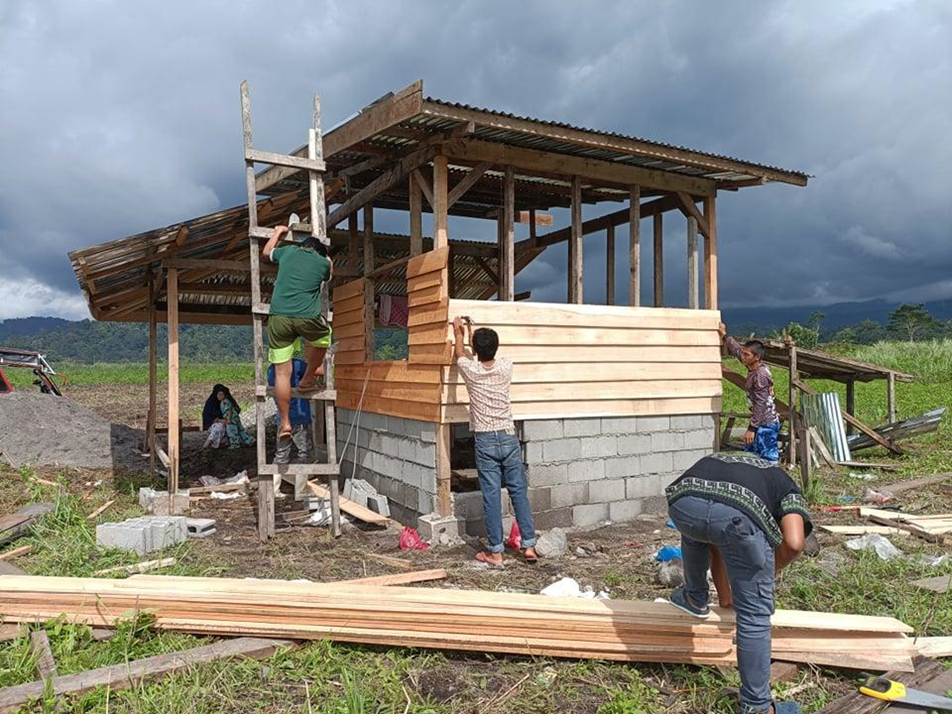 While foreign NGOs have the monetary resources and means to assist communities in need, it is essential to understand each individual community's dynamics and specific needs. There is no "one size fits all" solution to international development. Each community comes with its unique set of vulnerabilities and resiliencies. Combining quantitative and qualitative data, impl. project's methodology creates concrete programs, steeped in data, for all communities. In the Philippines, impl. project's data drives community innovative solutions to help maintain peace between the MILF and AFP, while preventing Islamic State growth.